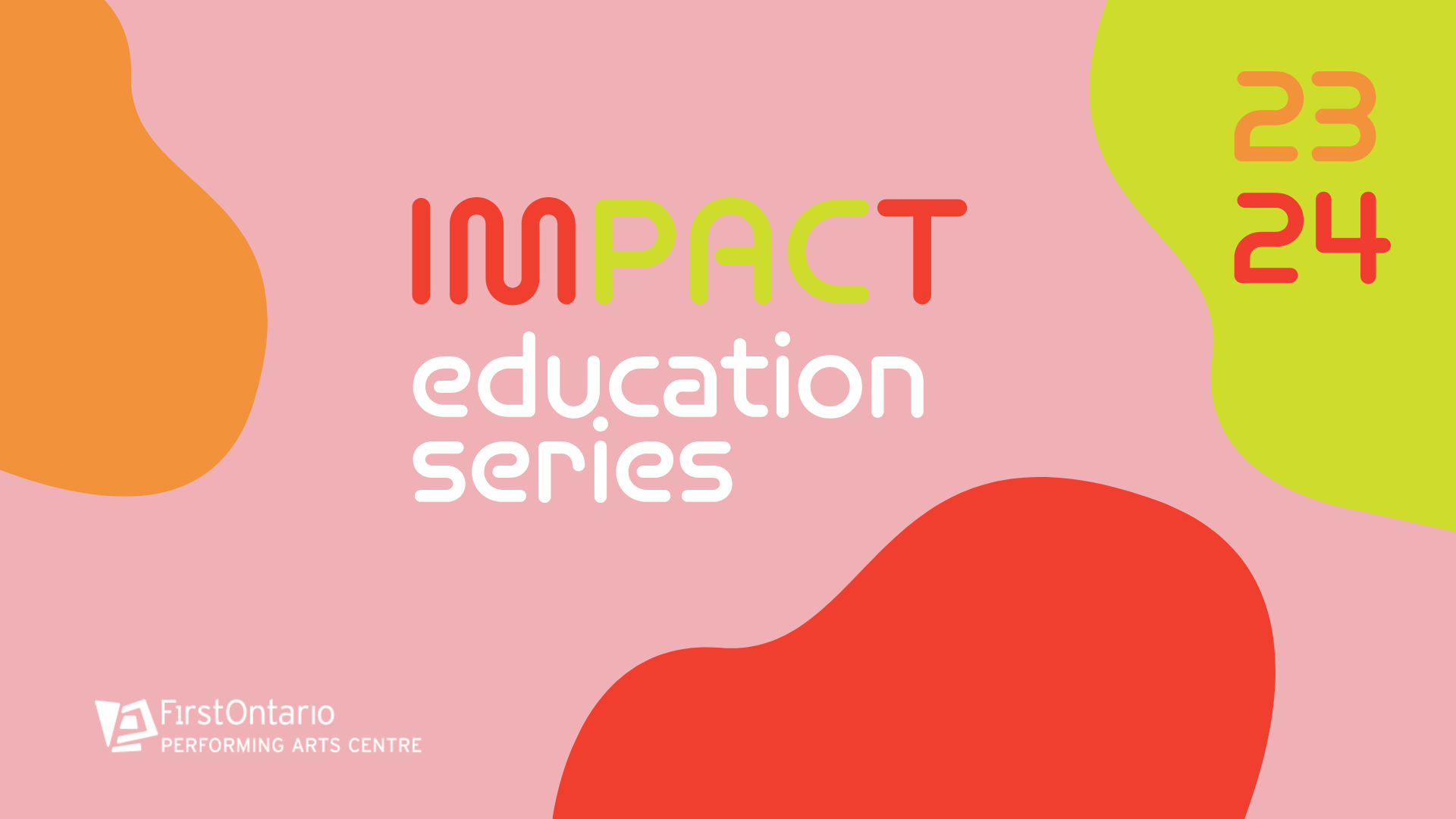 To book tickets, apply for subsidy, or for more information please contact DIANA MOSER, Programming Associate 905-322-9846 |

dmoser@firstontariopac.ca
Click here to download the 23-24 Impact Education Series Performance Brochure
Click here to join our IMPACT mailing list
ImPACt Education Series 23/24 Season
School Performances for Pre-K to 12
We invite you to make the FirstOntario Performing Arts Centre your classroom! The imPACt Education Series includes high quality and diverse dance, music, theatre, storytelling and circus programming from Canadian and international artists that complements the Ontario Pre-K to Grade 12 curriculum. The imPACt Education Series will actively engage your students' curiosity and interests, inspire and educate, while providing them with a sense of wellbeing and belonging.
All tickets are $10 +HST. Performances are approximately 50-60 minutes and some may include a Q&A with the artists. Frankenstein  is approximately 70 minutes with no intermission.
"Theatre experiences help our students see the world beyond their neighbourhood, and know that our students truly appreciate these opportunities."
"Being able to take my students to a live dance performance helped them to experience what a full production entails and to feel the impact that live performances have on their audiences."
"Engaging performance! Grade 7-8 are a tough age to program for…the post show artist talk was an excellent part of this experience. Thank you for all you do!"
"An outstanding performance! Kids loved it. The post show Q & A was excellent, very valuable as the kids were able to connect what they saw with how hard the artist had to work to become that skilled."
 
To book tickets, apply for subsidy, or for more information please contact DIANA MOSER, Programming Associate
905-322-9846 | dmoser@firstontariopac.ca