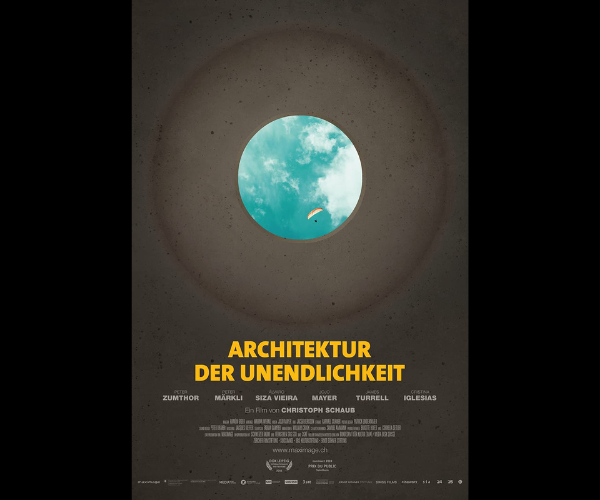 A Film House presentation
ARCHITECTURE OF INFINITY 
Architektur der Unendlichkeit
Switzerland, 2018. Directed by Christoph Schaub. 90 min. NR. 
Starring: Raphael Clamer, Cristina Iglésias, Jojo Mayer 
In German with English subtitles
Filmmaker Christoph Schaub shares his fascination with sacred buildings. Beyond the seeing and explaining of buildings, this architecture documentary deals with a very specific aspect of the effects of space: transcendence.
Architecture of Infinity is part of The Architecture Film Series running through November 2023. 
Presented in partnership with Niagara Society of Architects. 

RESERVED SEATING
$9.50 – General admission
$7.50 – Film House members
Love film? Become a FILM HOUSE member! 
Memberships are just $35 and valid for one year from date of purchase. 
Members save $2 off entry to all films (2 tickets limit per screening), receive 15% discount off concessions (excluding alcohol) as well as access to a complimentary ticket exchange and VIP invitations to special events and receptions.