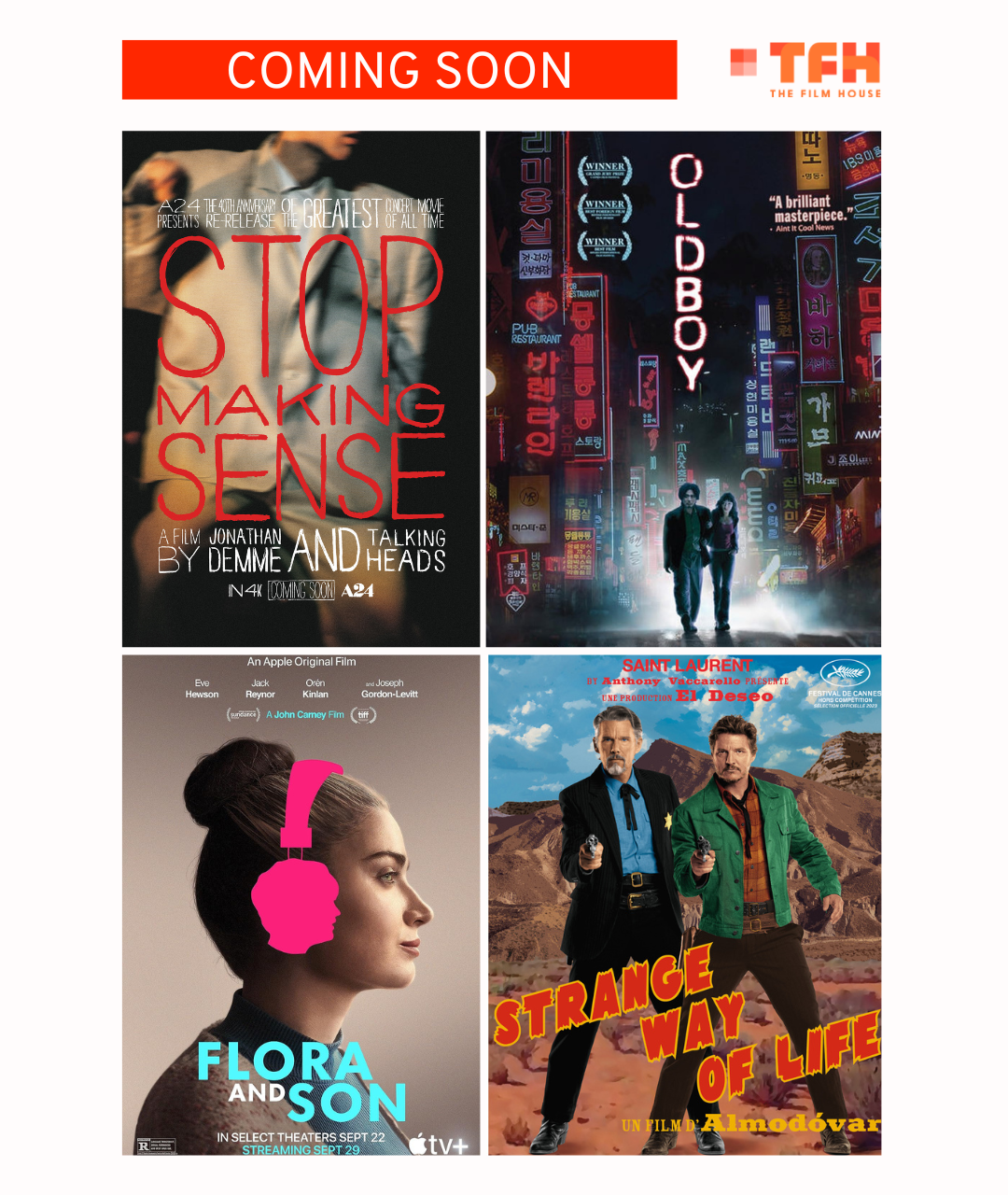 THE FILM HOUSE
Enjoy world-class cinema in your own backyard! The Film House offers unique films in a modern, cinematic environment with Niagara wine and craft beer. We screen the latest documentaries, new features and classic films.     #FortheLoveofFilm   
 
Community Screenings and Special Events include:
CATS ON FILM! 
Meow!

Cat Video Fest

is back with an all new compilation of the best feline videos culled from hours of submissions, music videos and classic internet powerhouses catch this one-time special screening on Sat 7 Oct at 3pm. 

BUFS — BROCK UNIVERSITY FILM SOCIETY
Our monthly BUFS screening features the 4K Restoration of The Talking Heads' classic music film,

Stop Making Sense

on Thurs 12 Oct at 7pm. 

THE FILM HOUSE OF HORRORS
Kick off halloween with a scream! Catch the original Friday the 13th on Fri 13 Oct at 7pm.
Plus don't miss other spooky season classics such as The Birds , Vertigo , Halloween , Grindhouse: Death Proof + Planet Terror and more! 

ARCHITECTURE FILM SERIES
This monthly film series continues with

Venice Elsewhere

on Wed 18 Oct at 7pm, presented in partnership with Niagara Society of Architects. 

CLASSICS & COCKTAILS SERIES
Catch Prince's Purple Rain on the big screen paired with Willibald's grape seltzer on Thurs 19 Oct at 7pm. 

PAY-WHAT-YOU-CAN COMMUNITY SCREENING
Heartwarming documentary Peace By Chocolate is screened in partnership with Niagara Folk Arts on Thurs 26 Oct at 6pm. Stay tuned for details. 

IT'S JUST A JUMP TO THE LEFT
The Rocky Horror Picture Show comes to The Film House as part of the 23/24 PAC Presents Season on 27-29 Oct. These interactive screenings are hosted by Darryl Dyball and presented in partnership with PRIDE Niagara. Get your tickets in advance these screenings will sell out! 

SHISHKABOB
Niagara filmmaker Sebastian Silvestri debuts his feature Shishkabob on
Sun 5 Nov at 5 + 7pm. 
Love film? Become a FILM HOUSE member! 
Memberships are just $35 and valid for one year from date of purchase. Members save $2 off entry to all films (2 tickets limit per screening) and receive 15% discount off concessions (excluding alcohol).
 

RESERVED SEATING 
$9.50 – General admission  |  $7.50 – Film House members
For feedback and programming suggestions, please email
Cathy Carr.