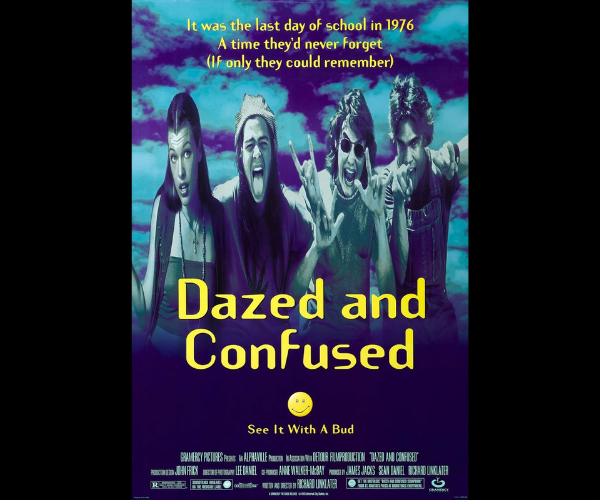 A Film House presentation
DAZED AND CONFUSED 
US, 1993. Directed by Richard Linklater. 103 min. R.  
Starring: Jason London, Wiley Wiggins, Matthew McConaughey 
This coming-of-age film follows the mayhem of group of rowdy teenagers in Austin, Texas, celebrating the last day of high school in 1976. The graduating class heads for a popular pool hall and joins an impromptu keg party, however star football player Randall "Pink" Floyd has promised to focus on the championship game and abstain from partying. Meanwhile, the incoming freshmen try to avoid being hazed by the seniors, most notably the sadistic bully Fred O'Bannion. 

"Bursting with wonderfully drawn and completely credible characters." Patricia Bibby, Associated Press 

"The ultimate party movie -- loud, crude, socially irresponsible and totally irresistible." Peter Travers, Rolling Stone 

Dazed and Confused is part of our Classics and Cocktails Film Series. Try a bespoke cocktail, The Alright. So good, you'll want three of them!






RESERVED SEATING
$9.50 – General admission
$7.50 – Film House members
Love film? Become a FILM HOUSE member! 
Memberships are just $35 and valid for one year from date of purchase. 
Members save $2 off entry to all films (2 tickets limit per screening), receive 15% discount off concessions (excluding alcohol) as well as access to a complimentary ticket exchange and VIP invitations to special events and receptions.