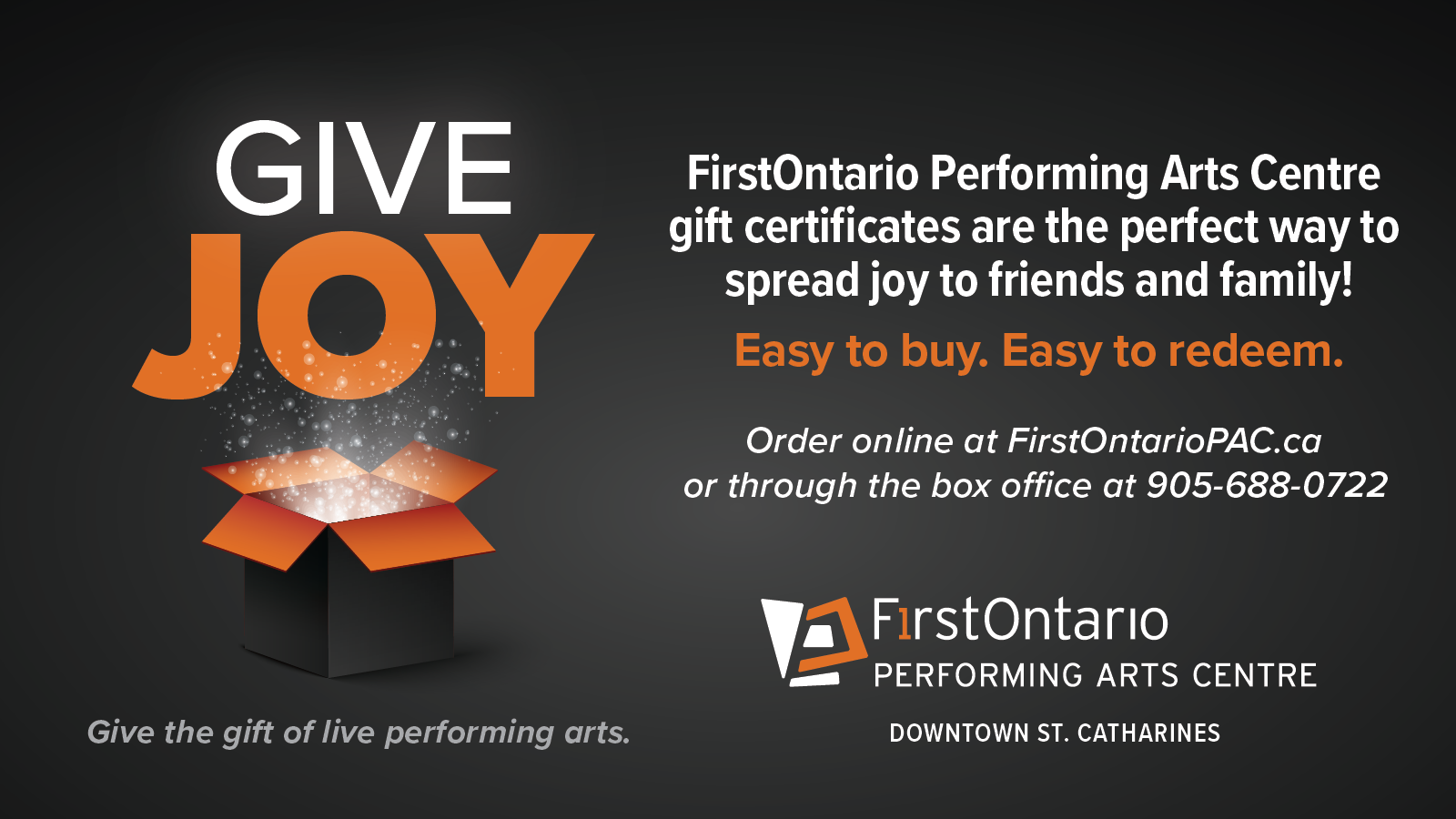 Give Joy — Give the gift of live performing arts! FirstOntario Performing Arts Centre gift certificates are the perfect way to spread joy to friends and family! 



Click here to learn more about 2022-23 PAC Presents Season. 

Click here for advance tickets, trailers and to learn more about The Film House.

Click here to make a donation to the PAC in any amount.
Your generous donation helps us to support our community through the following charitable arts programs and more:
ARTS FOR YOUTH: Our ImPACt Education series that offers discounted and subsidized tickets to youth and youth-at-risk for world-class music, theatre and dance performances.

COMMUNITY RECOVERY: The pandemic was incredibly hard on our community, and our free summer programs like "Takin' it to the Streets" and "Fresh Air Flicks" brought cinema and live performance back into people's lives.

INDIGENOUS RELATIONS: For six consecutive years, the PAC has worked with our Indigenous community leaders to design programs like Celebration of Nations, featuring free performances, teachings, films and exhibits that provide a means for action towards Truth and Reconciliation.

COMMUNITY PARTNERSHIP: The Film House hosts monthly screenings in partnership with various community groups to promote and raise awareness about societal issues and provide a forum for discussion and learning.

LOCAL ARTS SUPPORT: Since our opening, but in particular throughout the pandemic, the PAC supports local arts groups and artists through free residencies, subsidized rental rates and artist development opportunities.