Welcoming you back safely to the PAC 

UPDATE: FirstOntario PAC to safely welcome the community back to the downtown core with FREE OUTDOOR films and concerts!
As Niagara is now in Stage 3 reopening, the FirstOntario PAC is thrilled to announce that we have opened our backyard for safe outdoor programming. Guided by our Safety Lives Here COVID-19 new safety protocols, join us for free outdoor film screenings and outdoor live music performances in our backyard, the Mann Raceway Plaza. 

The FirstOntario Performing Arts Centre is committed to serving our community and are guided by our priorities to be a catalyst for downtown development, a centre for diverse and quality arts activity, a risk-taking presenter, as well as a provider of infrastructure and support to local artists and arts organizations.
"We are excited to contribute to the economic recovery of the downtown core, as well as support the Canadian live arts and entertainment's safe return to business by programming live film and music events at no cost to the public during the summer. This is our gift to St. Catharines, in support of our community," says Colleen Smith, Executive Director of the FirstOntario PAC. "The health and safety of our people, our artists and our audiences is paramount in our return to live public programming. We will be using an abundance of caution, in some cases surpassing provincial safety guidelines, in efforts to build back public trust in attending live events as we venture into a return-to-business."
The PAC team has taken great care to create Safety Lives Here , our COVID-19 health and safety plan protecting staff, artists and the public while on our property. This plan, developed in consultation with the Niagara Public Health Authority and the City of St. Catharines, is an ever evolving set of policies and procedures that responds to changes within local and provincial jurisdictions. Click here for all of our health and safety protocols .

The community will be safely welcomed to the Mann Raceway Plaza, our backyard outdoor space located directly behind the PAC, for a series of free socially distanced events; free outdoor film screenings on Friday evenings at dusk and free outdoor concerts on Saturday evenings at 5pm + 7pm.

SCHEDULE OF OUTDOOR EVENTS: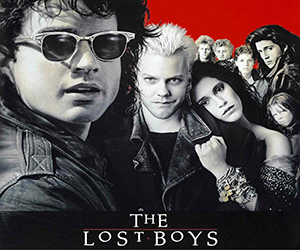 FRI 14 AUG at dusk
THE LOST BOYS (Outdoor Film Screening)
In the Mann Raceway Plaza, directly behind the FirstOntario PAC
Even though it has everything you want from a typical '80s movie (big hair, motorcycles, teen idols, great soundtrack, Corey Feldman) The Lost Boys has always stood out as being something more. Its stylish look at adolescence and friendship as family still stands the test of time, like a vampire.
USA, 1987. Directed by Joel Schumacher. Comedy, horror. 1hr37mins. R.



SAT 15 AUG at 5-6pm and 7-8pm
THE MARK LALAMA TRIO (Free Outdoor Concert)
In the Mann Raceway Plaza, directly behind the FirstOntario PAC
How could we not kick-off our new backyard concert series with our house band! The multi-talented and charismatic trio of Mark Lalama, Richard Moore and Davide DiRenzo have been providing their high level musicianship and spontaneity to recreate magic every month at our consistently sold out Hear! Here! Niagara Music Series events.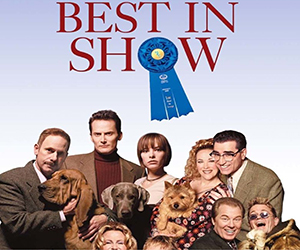 FRI 28 AUG at dusk
BEST IN SHOW (Outdoor Film Screening)
In the Mann Raceway Plaza, directly behind the FirstOntario PAC
The hilarious classic "mockumentary" of the highly competitive and cut-throat world of dog shows by director Christopher Guest (Spinal Tap, A Mighty Wind). Chock-full of ridiculous jokes and improvised comedy gold by Eugene Levy, Catharine O'Hara, Fred Willard, Parker Posey, Michael McKean and lots of prize-winning canines.
USA, 2000. Directed by Christopher Guest. Comedy. 1hr30mins. PG-13.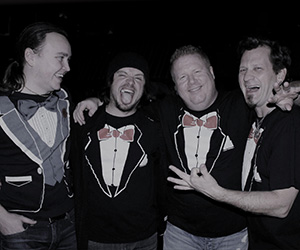 SAT 29 AUG at 5-6pm and 7-8pm
THE FIGURE FOUR (Free Outdoor Concert)
In the Mann Raceway Plaza, directly behind the FirstOntario PAC
"Niagara's favourite party band" (Niagara This Week) and winners of The Standard's "Best Local Band" Reader's Choice award, The Figure Four have been spreading joy from St. Catharines to Thorold and all points in between for twenty years with their interactive all-request live performances.



PUBLIC SAFETY GUIDELINES:
Physical distancing will apply.

As per provincial guidelines, only 100 people will be permitted to attend the event

Niagara Public Heath and Emergency Response Screening Questions will be asked and contact tracing information will be collected before entry is permitted into the activation space.

Masks are mandatory in all outdoor activation spaces but may be removed while in physically distanced pods.

Physical distanced pods will be clearly marked in the activation space.

Maximum capacity of pods is 2 adults, or 2 adults and 2 children.

Capacity of the activation space is 100 people. Once we reach capacity, we will not be allowing any more people in.

Concessions will not be available onsite. We encourage support of local restaurants and welcome take-out into our backyard space.

Two port-a-potty facilities will be onsite for public use.

There will be security present.

We will have heightened disinfecting protocols of high touch surfaces.

Sanitizer stations will be at the entrance/exit for public use.

The activation space will be cleared between music sets to allow for the maximum number of people to experience the live performance.
WHAT YOU NEED TO KNOW:
The FirstOntario PAC is located at 250 St. Paul Street in downtown St. Catharines, Ontario.

All events are free to the public. No tickets required.

The activation space will open 30 minutes prior to listed start times.

The public is encouraged to bring both lawn chairs and blankets for seating, as most pods are on the grassy hill.

Attendees are encouraged to bring their own food and beverages from local restaurants and can consume while in pods.

No alcohol permitted.
Accessible ramp access to the Mann Raceway Plaza is located at the corner of Carlisle and Race Streets.
The PAC will continue hosting our live streamed concerts from Partridge Hall stage as part of the ongoing #NiagaraPerforms online concert + event series featuring local musicians and arts organizations.