#NiagaraPerforms free online concerts + events
Watch LIVE on Facebook
Watch LIVE on YouTube  
 
UP NEXT:



Sunday 7 June, 4pm – Whitney Pea 's sound is playful and original with lyrics that often illustrate the connection between the human heart and nature. She is loved for her soothing voice and genuine approach to songwriting.
WATCH LIVE on Facebook: https://www.facebook.com/FirstOntPAC/videos/987228968362073/
WATCH LIVE on YouTube: https://youtu.be/HMY_R4ZM7d4
Rebroadcasted on
Cogeco's YourTV Niagara
.
Thursday 11 June, 7pm –
There is no short of creativity coming from our friends at the
Shaw Festival
. Join Artistic Director Tim Carroll and members of The Shaw community for this special edition of #NiagaraPerforms.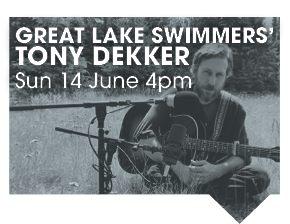 Sunday 14 June, 4pm – Great Lake Swimmers' Tony Dekker
is a beloved indie folk act in Canada and beyond originally hailing from Wainfleet Ontario. CBC has called Great Lake Swimmers "a national treasure" with a sound that is at once familiar and distinct, using the tools of folk music as the starting point to delve deeper.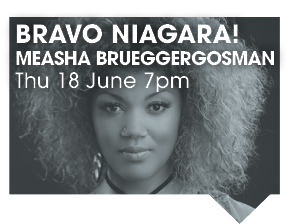 Thursday 18 June, 7pm - Bravo Niagara! 
Festival of the Arts presents highlights from its 2019/20 season with a special guest appearance by
Measha Brueggergosman
, the internationally celebrated and award-winning Canadian soprano.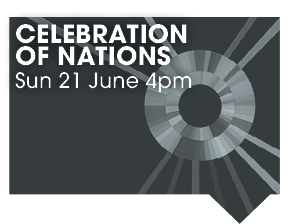 Sunday 21 June, 4pm – Celebration of Nations
Artistic Director Michele-Elise Burnett and Artistic Producer Tim Johnson join us for National Indigenous Peoples Day. Learn more about the upcoming Celebration of Nations 2020 edition and enjoy musical performances by special guest artists.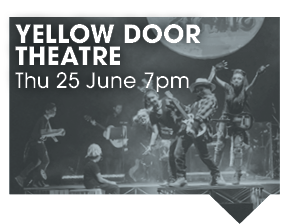 Thursday 25 June, 7pm – Yellow Door Theatre
's Artistic Director Andorlie Hillstrom shares the artistic work that her dynamic group of young student artists have been creating. ​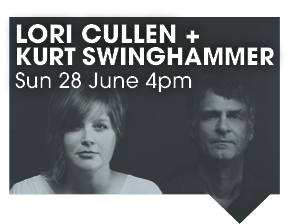 Sunday 28 June, 4pm – Kurt Swinghammer and Lori Cullen
 bring their musical talents together in this very special performance from their home. Cullen is a celebrated pop/folk/jazz singer-songwriter and Swinghammer is St. Catharines homegrown acclaimed singer-songwriter, guitarist and visual artist.   
WATCH PAST EVENTS:
Thursday 4 June, 7pm – John Sherwood is Niagara's jazz piano luminary who is recognized by his audiences, critics, and peers as one of the top jazz pianists in Canada today.

Sunday 31 May, 4pm – Ariana Gillis is an acclaimed singer-songwriter who will bring her soulful talent and outrageously original, melodic and passionate songs to #NiagaraPerforms with added special guest David Gillis.

Sunday 24 May, 4pm – Joe Lapinski  is a local musician, songwriter and producer who will perform an uplifting set of music, spanning his career, plus new never heard before songs.

Thursday 21 May, 7pm - Garden City Comedy Festival  Director David Green performs a live stand-up comedy performance with special guests Thomas Calnan and Michael Moses.

Sunday 17 May, 4pm - Vox Violins' music is fun, lively and interactive. Together, Beth Bartley and Mark Clifford are multi-instrumentalists that have two lifetimes worth of shared music from Celtic fiddle tunes, Canadian folk ballads, blues classics to rock 'n' roll grooves.
Thursday 14 May, 7pm – Carousel Players'  Artistic Director Monica Dufault will share a reading of Peg and the Yeti by Kenneth Oppell and show how to make your own Yeti craft at home (for ages 4 to 10). 
Sunday 10 May, 4pm – Spencer Burton  will share his country-folk infused music from his home in Fenwick.
Thursday 7 May, 7pm – Juliet Dunn and Peter Shea of TD Niagara Jazz Fest will share music and love from their home studio in St. Catharines north end.
Sunday 3 May, 4pm – Suzie Vinnick , the multi-award-winning roots and blues artist performs a set from the Hear! Here! Niagara Music Series sponsor B4 Networks' boardroom in Fonthill.
Thursday 30 April, 7pm – Suitcase in Point, known around the FirstOntario PAC for their hilarious holiday sketch comedy cabarets, will provide some quarantine comic relief. 
Sunday 26 April, 4pm – Laurel & Hulley , local Hear! Here! alumni Laurel Minnes and her musical partner Taylor Hulley will bring their blend of vocal harmonies and laid-back grooves.
Thursday 23 April, 7pm – Gordon Cleland , principal Cellist for the Niagara Symphony Orchestra and Music Department Instructor at Brock University's Marilyn I Walker School of Fine and Performing Arts.
Sunday 19 April, 4pm – Mark Lalama , celebrated local producer, musician and hosting artist of the Hear! Here! Niagara Music Series.



 
ABOUT:
Announcement, St. Catharines, 16 April 2020 – The FirstOntario Performing Arts Centre is set to launch a new online series to help further connect audiences and artists during this unprecedented time of physical separation. #NiagaraPerforms will provide a platform and professional artist fees for local artists to share performances with online audiences as a home-grown take on the National Arts Centre's #CanadaPerforms series.

"We are pleased to join this national movement through a local lens," says Sara Palmieri, Programming and Marketing Manager. "We want to continue to find ways that connect our local artists and arts organizations with audiences and the online space is definitely a place where we can all still meet."

The first batch of #NiagaraPerforms artists were selected by the programming team from previous editions of the popular Hear! Here! Niagara Music Series as well existing partnerships with local arts organizations. The online series will be announced two weeks at a time as the FirstOntario PAC continues to monitor the changing realities of the COVID-19 crisis.

#NiagaraPerforms kicks off on Sunday 19 April at 4pm with a performance from the home studio of musician and producer extraordinaire Mark Lalama, to commemorate what would have been the final Hear! Here! Niagara Music Series performance of the 19/20 HOT TICKET season. Special thanks to series sponsors B4 Networks and Thorold Auto Recycling.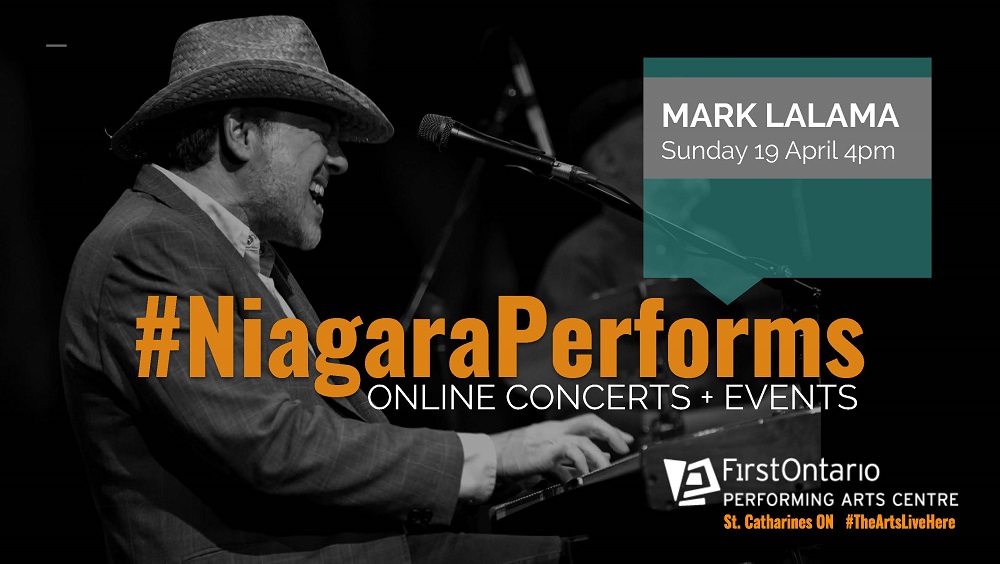 The first two-week line-up includes:
Sunday 19 April, 4pm – Mark Lalama , celebrated local producer, musician and hosting artist of the Hear! Here! Niagara Music Series.
Thursday 23 April, 7pm – Gordon Cleland , principal Cellist for the Niagara Symphony Orchestra and Music Department Instructor at Brock University's Marilyn I Walker School of Fine and Performing Arts.
Sunday 26 April, 4pm – Laurel & Hulley , local Hear! Here! alumni Laurel Minnes and her musical partner Taylor Hulley will bring their blend of vocal harmonies and laid-back grooves.
Thursday 30 April, 7pm – Screen Time with Suitcase in Point, known around the FirstOntario PAC for their hilarious holiday sketch comedy cabarets, will provide some quarantine comic relief.

The FirstOntario PAC's new online series will feature FREE live concerts from Niagara musicians every Sunday at 4pm and content from community partners every Thursday at 7pm. Performances will be available for viewing through the FirstOntario Performing Arts Centre's Facebook and YouTube channels.

Similarly in The Film House we will provide virtual cinema experiences for you to enjoy from your home, with simple screening options, every Wednesday. We kicked it off with a roar this week - or should we say a meow - with CatVideoFest 2020 .

"I've heard this a few times and it's true," notes Sara Palmieri. "When this is all over it will be the music, films, books and livestreamed concerts and performances that will get us through this. The arts will keep us connected."

Watch on Facebook
Watch on YouTube
CLICK HERE FOR THE MEDIA RELEASE PDF