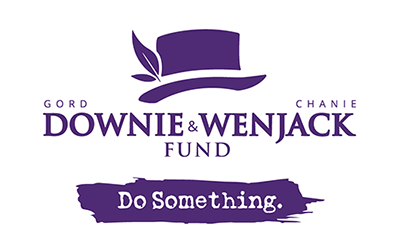 Your donation contributes to reconciliation in Canada by supporting programs and events that serve to bring Indigenous and non-Indigenous peoples and communities together.


Inspired by Chanie's story and Gord's call to build a better Canada, the Gord Downie & Chanie Wenjack Fund aims to build cultural understanding and create a path toward reconciliation between Indigenous and non-Indigenous peoples.  DWF's goal is to improve the lives of Indigenous people by building awareness, education, and connections between all peoples in Canada. Visit our website to learn more and donate. Gord's Legacy is part of Secret Path Week 2021. 
Secret Path Week
 is a National movement that commemorates the legacies of Gord Downie and Chanie Wenjack, and takes place annually from 17-22 October. This is a meaningful week as 17 and 22 October, respectively mark the dates that Gord Downie and Chanie Wenjack joined the spirit world. Tuning into the livestreamed
GORD'S LEGACY
event
(and playlist of all artist videos)
is free! However, any contributions to the Downie Wenjack Fund that you can help us make are greatly appreciated. *Tax reciepts from DWF will be sent to you for any donation over $10. Thank you!