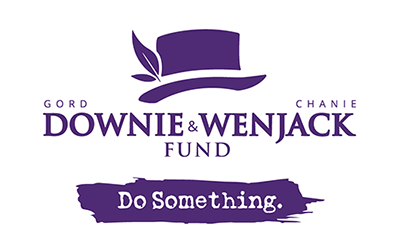 The residential school system has had a lasting impact on the equity, wellbeing and rightful place of Indigenous Peoples in Canada.
This fund is part of Gord Downie's legacy, commitment and recognition of the wounds that will take seven generations to heal.
Tuning into the livestreamed
GORD'S LEGACY
event
(and playlist of all artist videos)
is free! However, any contributions to the Downie Wenjack Fund that you can help us make are greatly appreciated.
*Tax reciepts from DWF will be sent to you for any donation over $10. Thank you!