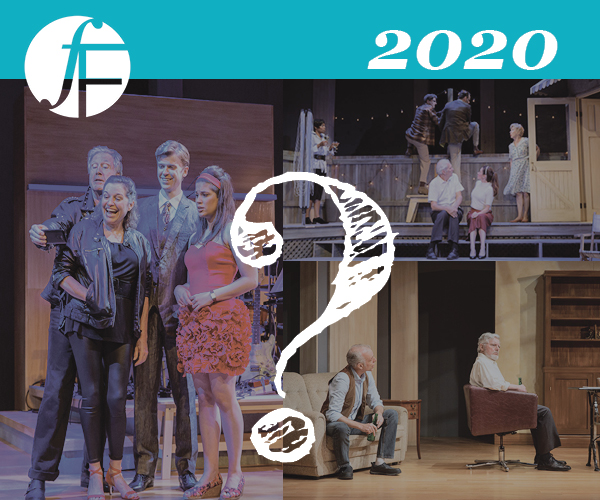 THE FOSTER FESTIVAL 
Summer 2020
RECITAL HALL
The Foster Festival is back for our Fifth Summer Season with (3) sparkling Norm Foster comedies  - 1 Greatest Hit and 2 fabulous World Premieres – See them first at The Foster Festival!
Join us for our 5th summer of fun in June 2020!
The Foster Festival is the first theatre in Canada to celebrate the work of our favourite living playwright – Order of Canada recipient Norm Foster.
The Foster Festival will keep you laughing all summer long with our trademark "Humour With Heart"!
We'll see you at the Theatre!
2020 VOUCHERS:
Buy a Voucher now and redeem dates/times later:
Price includes all fees + HST:
$130: 2020 PICK-3 Voucher
$ 88:  2020 PICK-2 Voucher


2020 PICK-3 OR PICK-2 SUBSCRIPTIONS :
Price includes all fees + HST:
$130: PICK-3 SUBSCRIPTION
$ 88:  PICK-2 SUBSCRIPTION


2020 SINGLE TICKETS :
Price includes all fees + HST:
$55: REGULAR
$45: GROUP RATE OF 10+ (each)
$35: UNDER 30

To Order Tickets with a PROMO CODE,
please scroll down to the bottom of the screen & enter your PROMO CODE!