A HOT TICKET presentation
MAN


BY SØLVI EDVARDSEN


THUNDERBIRD'S TRANSFORMATION, PART TWO


BY BRIAN SOLOMON
CELEBRATION OF NATIONS

FEATURED PROGRAMMING
ROBERTSON THEATRE
MAN
— in the understanding as man and human being — is a project at the crossroads between two cultures. Through seriousness and humour,
MAN
portrays individual struggle for inner balance and unfolds as a dialogue between the Norwegian choreographer Sølvi Edvardsen and the remarkable dancer Sudesh Adhana.
Thunderbird's Transformation, Part Two
by Brian Solomon.
A half transformed thunderbird that's been travelling for ten thousand moons arrives back where they started. Many things have changed, but some truths never will.
Click 
here
to read the MAN
article in Centre Stage magazine
.
R
EGULAR: $35 // HOT TICKET MEMBERS $30
(please login to access discounted tix)
UNIVERSITY & COLLEGE: $25 //  HIGH SCHOOL: $5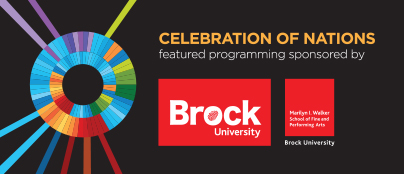 Multiple Dora and Gemini Award nominated Brian Solomon is of Anishnaabe and Irish descent, from the Northern Ontario village Shebahononing-Killarney. He is a graduate of the School of Toronto Dance Theatre, and holds an MA of performance from the Laban Center (UK). Solomon has presented his works (Visual Art/Theatre/Dance) across Canada, Berlin, Ingolstadt, Bamberg, Amsterdam and London.
"Sudesh Adana, a trained Chhau and Kathakali dancer, is remarkable, portraying the softer qualities of man using only a small sitting stool as his partner." -
Dance Victoria