Mary Jane Mosquito has no wings. At home and at school she is teased by the other mosquitos, and then she is sent away live with her auntie in the city. What she really wants to do is sing her songs, share her language, and make friends. But how will she fit in without wings?
This musical show explores themes of feeling like an outsider, dealing with bullying, moving to a new place, and feeling different from the what's considered normal. With live music, puppetry and fanciful costumes, this is an engaging and fun piece for younger audiences.
Find out what all the buzz is about!
ALL TICKETS
: $15
Recommended for ages 4 to 8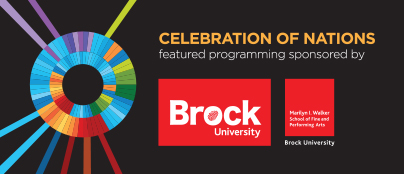 Click on the cover of CentreStage to read more about this show! 



Tomson Highway, who wrote the music, book and lyrics for this engaging play, is a renowned Indigenous Canadian playwright, author and composer. Perhaps best known for his award winning plays for adults, especially
The Rez Sisters
and
Dry Lips Oughta Move to Kapuskassing
, Highway has also written several other books for children, including
Caribou Song
 (2001),
Dragonfly Kites
 (2002) and
Fox on the Ice
(2003). 
Carousel Players is St. Catharines' own award-winning and outstanding professional theatre company for young audiences for nearly 50 years. They are committed to the development of new work and the production of theatre that entertains and challenges young audiences. We are proud to present them as part of our HOT TICKET season.
The Incredible Adventures of Mary Jane Mosquito
premieres at the FirstOntario PAC followed by school and public performances throughout Niagara this spring and then in Vancouver and Saskatoon in November, 2019!
This performance is part of the

Community Connections Series

sponsored by

B4 Networks

.