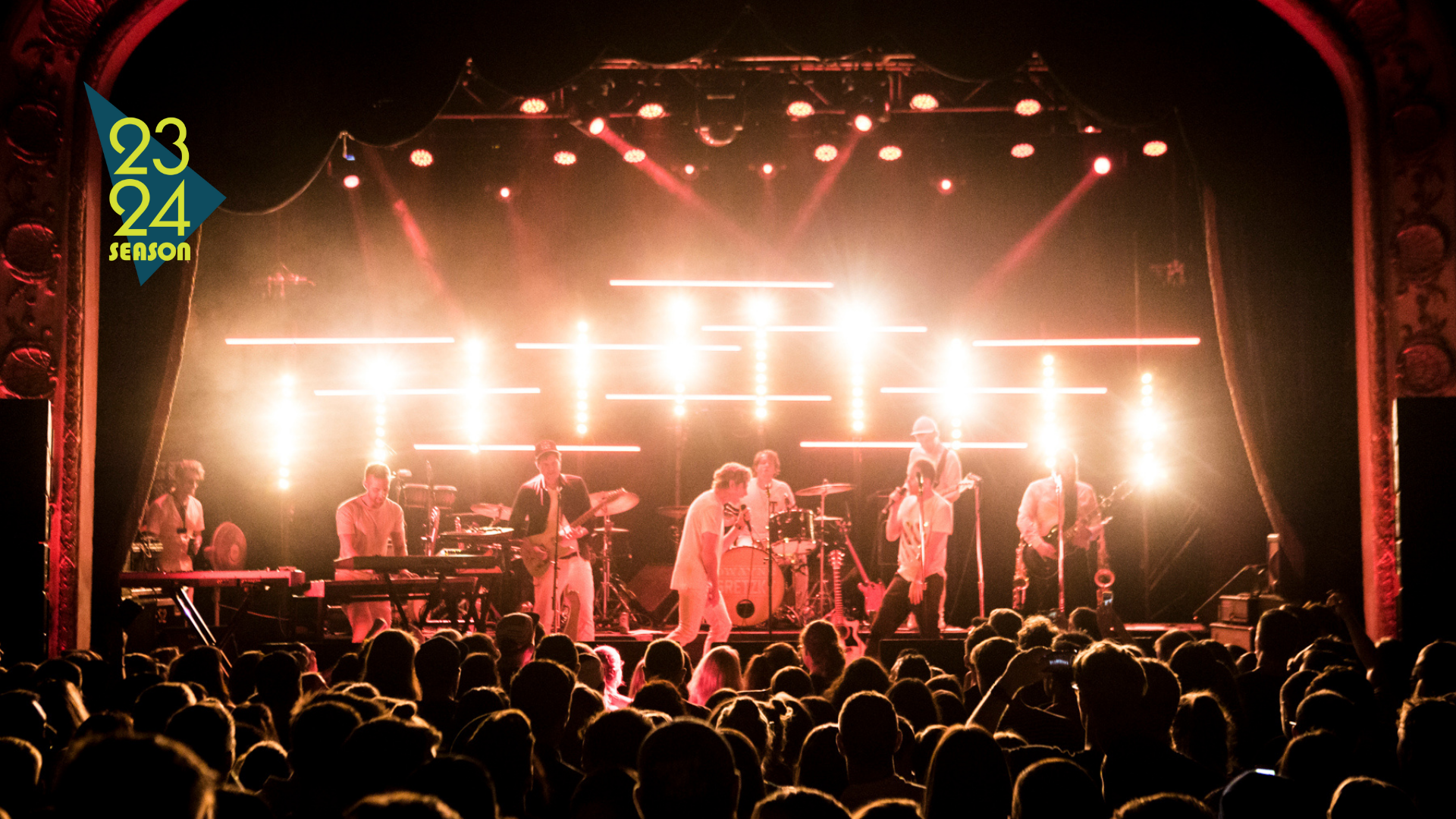 FirstOntario Performing Arts Centre presents
Dwayne Gretzky
THURS 8 FEB AT 7:30PM
PARTRIDGE HALL 
Dwayne Gretzky is a curated nostalgia trip that captures the unique joy of turning a radio dial and being surprised by the familiar. A 10+ piece juggernaut that brings to life the greatest songs of all time, this talented group of Toronto musicians ignites audiences with their charm, fidelity and theatrical flair. Celebrating classic pop and rock, from Fleetwood Mac to Fatboy Slim, Dwayne Gretzky has delivered electrifying renditions of over 600 songs.

Since the band's inception in 2011, Dwayne Gretzky has developed a fervent fanbase solely on the strength of their live show – performing classic songs with faithful precision. Now, after eight years and hundreds of shows cultivating a vast repertoire, the band has brought all of this experience into the studio to record a collection of reimagined covers. The self-titled debut album is a dynamic exploration of Dwayne Gretzky's varied influences, a musical DNA splicing of styles and genres that showcases the band's versatility, creativity and mature grasp of songcraft.
"Rarely do you hear 'cover band' and 'national treasure' in the same sentence." - Exclaim!

"Dwayne Gretzky dig into nostalgia as collectivism, by playing their hits with unironic energy and fidelity." - NOW MAGAZINE
Regular: $45
Members: $39
Under 30 : $25
All tickets are subject to HST.