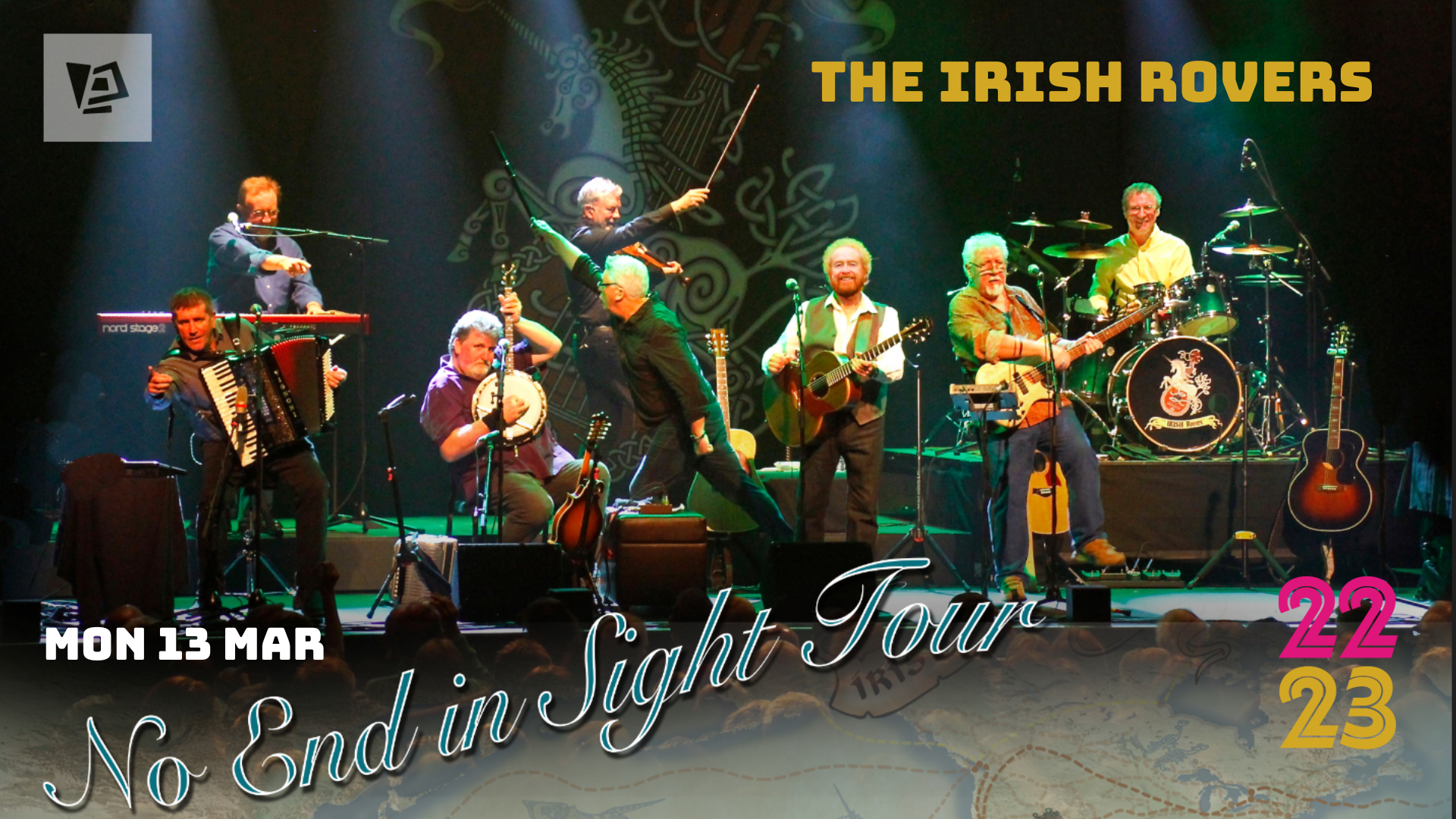 FirstOntario Performing Arts Centre presents
The Irish Rovers
MON 13 MARCH 2023 AT 7:30PM
PARTRIDGE HALL
The legendary Irish Rovers make their Partridge Hall debut! These Kings of Celtic have been honoured as one of Ireland's greatest exports by EPIC, the Emmigration Museum in Dublin, as well as back in their hometown of Ballymena. This year the lads celebrate getting back to the stage with the release of their 2022 album No End In Sight. The album has had a great response from the public with a new video for "Hey Boys Sing Us A Song", which was written because of the pandemic and our need for some "Happiness back in our lives". Their previous album, 2020's Saints And Sinners, reflects the history of the band and their roots.

Fans should fasten their seat belts for a rollicking night of the hits, Rovers' latest, and hilarious stories from their years on the road!

Regular: $59
Members: $50
University/College: $25
High School/eyeGO: $5
All tickets are subject to HST.