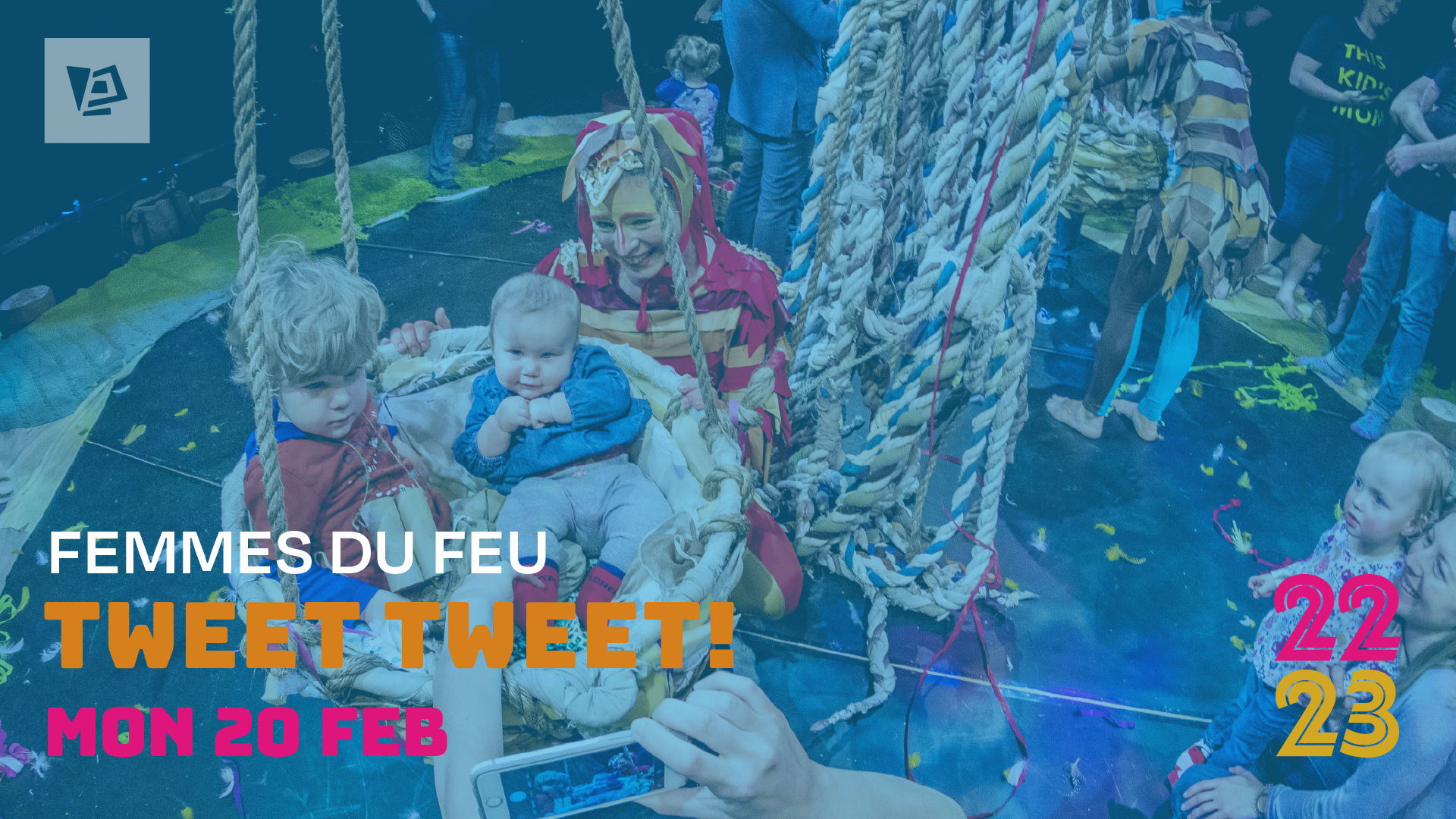 FirstOntario Performing Arts Centre presents
Tweet! Tweet! 
FEMMES DU FEU
MON 20 FEB 2023 AT 10AM, 12PM + 2:30PM - FAMILY DAY AT THE PAC! 
PARTRIDGE HALL
TWEET TWEET! is the story of two birds who've just hatched and start to discover the outside world. This magical journey takes place in a tree with two nests and two wood swings that hang from the branches. The birds explore moving from the nests, up into the aerial tree canopy, through the rope tree trunk, and finally onto the floor.
The wonder is captured by the audience sitting on a large forest floor carpet, and soon everyone is involved in the adventure!

A 30-minute contemporary circus performance experience for our youngest audience, ages 0-5 years and their caregivers.
All Tickets: $15
All tickets are subject to HST.

Sponsored by: Pet Valu Vansickle and Pet Valu on the Lane.