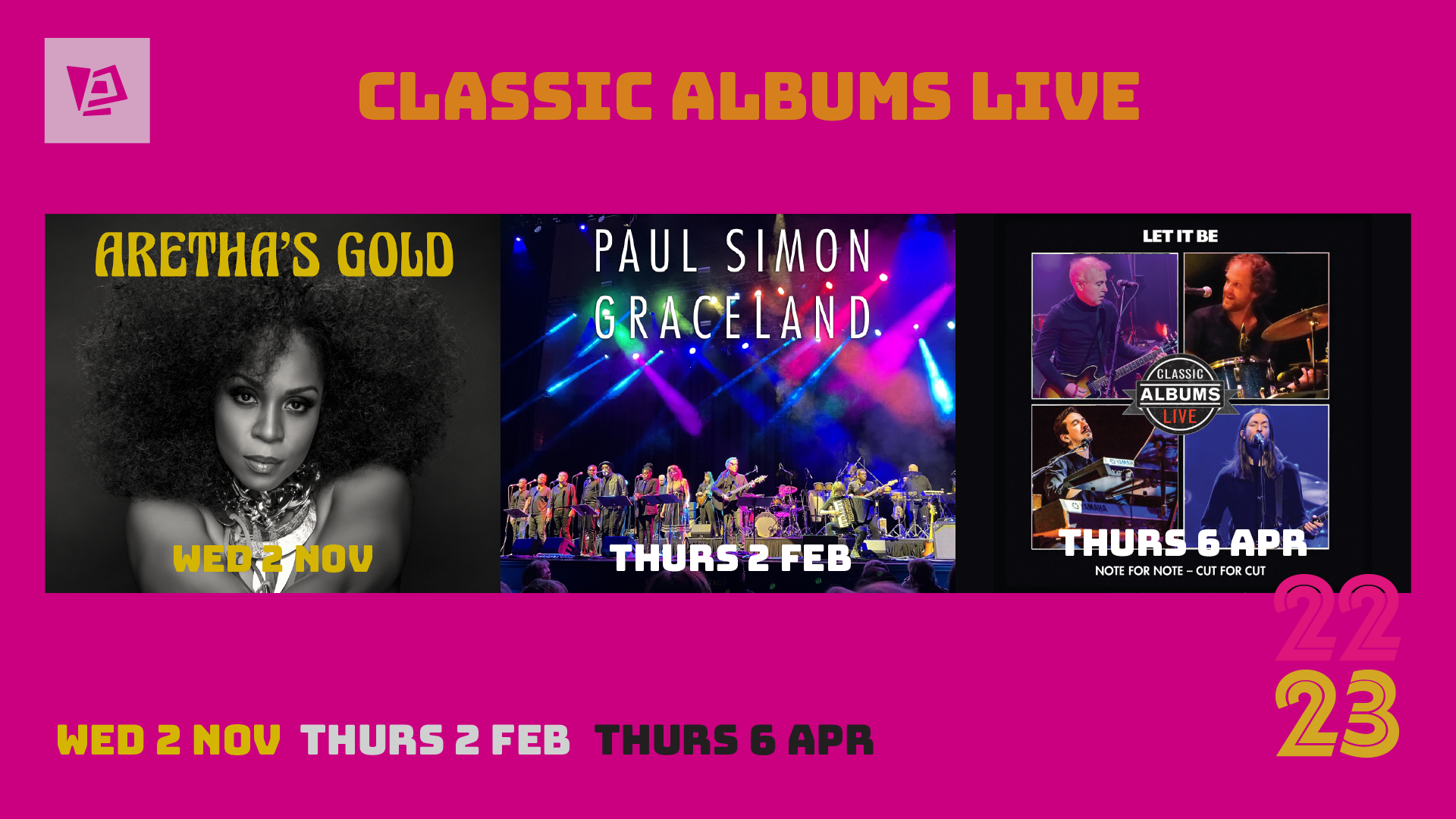 FirstOntario Performing Arts Centre presents
Classic Albums Live 
Aretha Franklin - Aretha's Gold
WED 2 NOV 2022 AT 7:30PM
PARTRIDGE HALL
Remember when you used to listen to an entire album? Classic Albums Live does.

Classic Albums Live and its roster of A-list musicians from across the country perform rock favourites exactly as you remember hearing them, note for note, cut for cut. 

WED 2 NOV - Aretha Franklin - Aretha's Gold - Released in 1969, Aretha's Gold is a Greatest Hits album that established Aretha's enduring reputation, from "I Never Loved A Man (The Way I Love You)" to "I Say A Little Prayer."

THURS 2 FEB - Paul Simon - Graceland  - Released in 1986, Graceland is the 7th studio album from Paul Simon and featured collaborations with Joseph Shabalala from Ladysmith Black Mambazo. This was Paul Simon's most succesful studio album - an estimated 16 millions copies have sold worldwide. 

THURS 6 APRIL - The Beatles - Let it Be - Released in 1970, Let it Be is the 12th and final studio album from The Beatles. Despite "hostile reviews" at the time of release, the album has since go on to receive universal acclaim. The 2021 documentary The Beatles - Get Back famously explored the band's final 21 days in the studio ending with their iconic final performance on the rooftop of Apple Corps. 

Regular: $59
Members: $49
University/College: $25
High School/eyeGO: $5
All tickets are subject to HST.

"This is a rock 'n roll recital!" - Toronto Sun

"A must for music lovers!" - Maclean's Magazine

Photo: Classic Albums Live presents Paul Simon's Graceland at Massey Hall (2 April 2022).