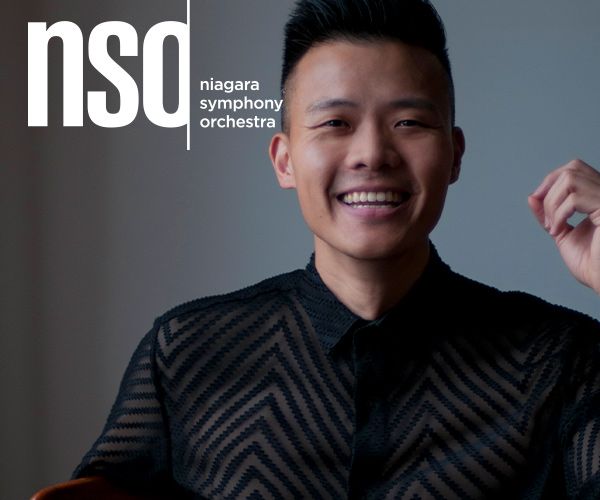 A NIAGARA SYMPHONY ORCHESTRA presentation
MASTERWORKS 1
ALL TCHAIKOVSKY
PARTRIDGE HALL
Bradley Thachuk, conductor
David Fung, piano

Tchaikovsky      Piano Concerto No. 1
Tchaikovsky      Romeo & Juliet
Tchaikovsky      1812 Overture

The boom of war cannons and the tragedy of forbidden love - Tchaikovsky captures the passion and pain of history in his beloved scores. Superstar pianist David Fung lends his unique voice to Tchaikovsky's first piano concerto as the NSO embraces the spirit of 19th century Russian music.
SEASON TICKETS now on sale! Available online with best available seating or over the phone for select seating. Season tickets are a great way to save money when compared to single ticket prices.
Major Music Lovers save even more!
ADULT: $68 //  SENIOR (60+): $60 //  ARTS WORKER: $39
UNIVERSITY & COLLEGE (w/valid ID):
$15 //  YOUTH (under 18 w/valid ID): $15