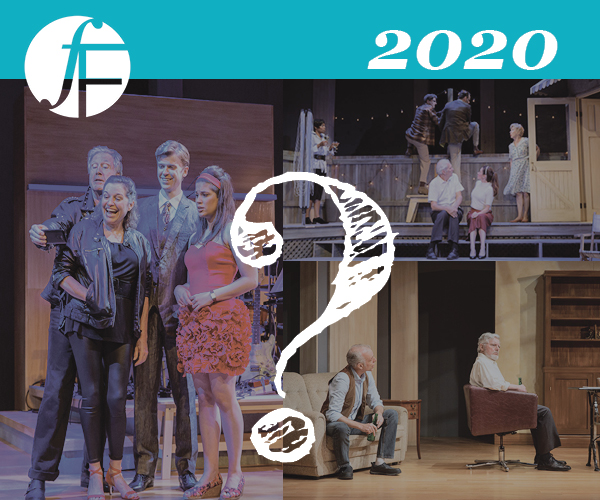 JULY 15 – 31, 2020
Retired prison guard Doris Mooney has just moved in to Paradise Village, a retirement home in Canmore, Alberta.
She quickly befriends Ivy Hoffbauer, a former world champion skier who's taken aback by Doris's cheerful brashness.
Rounding out the trio is dapper Arthur Beech who has designs on Ivy.

Love, gossip and sex behind the compost heap, this is Foster at his hilarious best. Plus, you'll learn what it means to be "Hoffbauered"!

If you loved Norm's smash hit Jonas And Barry In The Home, you'll find this laugh-out-loud female version is a can't miss hoot!
July 15 - 2pm (Preview) - Post Show Talk Back included
July 16 - 2pm (Preview)
July 16 - 8pm (Preview)
July 17 - 8pm (Opening Night)
July 18 - 8pm
July 19 - 2pm - Post Show Talk Back included

July 22 - 2pm
July 22 - 8pm
July 23 - 2pm - Post Show Talk Back included
July 24 - 2pm
July 24 - 8pm - Post Show Talk Back included
July 25 - 8pm
July 26 - 2pm - PRE Show Talk Back included

July 28 - 2pm - Post Show Talk Back included
July 29 - 2pm
July 29 - 8pm
July 30 - 2pm - Post Show Talk Back included
July 31 - 2pm
July 31 - 8pm (Closing)