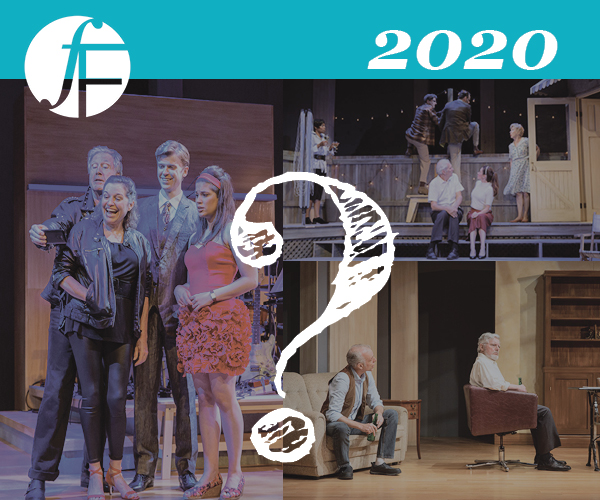 JUNE 24 – JULY 10, 2020
" Hello country life you son of a bitch! " – Owen Melville
Lee Melville and his younger brother Owen have planned a bro fishing weekend at their aunt and uncle's rustic cabin.
Their plans go off the rails with the arrival of reserved Mary and her irrepressible sister Loretta.
Fuelled by beer and Cheesies, the story unfolds with tender humour and an emotional punch to the gut.

This classic launched Norm Foster's stellar career and remains one of his all-time best plays.
June 24 - 2pm (Preview) - Post Show Talk Back included
June 25 - 2pm (Preview)
June 25 - 8pm (Preview)
June 26 - 8pm (Opening Night)
June 27 - 8pm
June 28 - 2pm - Post Show Talk Back included

July 2 - 2pm
July 2 - 8pm
July 3 - 2pm
July 3 - 8pm - Post Show Talk Back included
July 4 - 8pm
July 5 - 2pm - PRE Show Talk Back included

July 7 - 2pm - Post Show Talk Back included
July 8 - 2pm
July 8 - 8pm
July 9 - 2pm - Post Show Talk Back included
July 10 - 2pm
July 10 - 8pm (Closing)