A HOT TICKET presentation
TOOPY AND BINOO LIVE!!!
WITH FRANK MESCHKULEIT
ROBERTSON THEATRE
Life is cheerful and care-free for Toopy and Binoo who imagine exciting and fun adventures that delight young children everywhere! Based on the popular Treehouse animated series, performed by master puppeteer and voice of Toopy, Frank Meschkuleit.
**RECOMMENDED FOR AGES 3+
Come early to enjoy lots of FREE fun activities and furry friends in the lobby before the show!
ALLERGY WARNING: THERE WILL BE LIVE CATS AND DOGS IN THE LOBBY

This performance is part of the Little Buddies Series sponsored by Vansickle Pet Valu .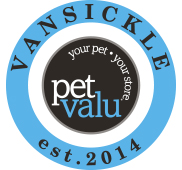 Click here to purchase a $75 Groomingdales gift certificate for just $50!
 

"...integrates music, theatre, dance, puppetry and innovative multimedia technology to create an off-the-wall experience that will delight the entire family!" - Kelowna Now