A HOT TICKET presentation
DOG MAN: THE MUSICAL
PARTRIDGE HALL
Best buds George and Harold have been creating comics for years, but now that they're in 5th grade, they figure it's time to level up and write a musical based on their favourite character, Dog Man, the crime-biting sensation who is part dog, part man— and ALL HERO!

Dog Man :The Musical is a hilarious new production based on the worldwide bestselling series from Dav Pilkey, the creator of Captain Underpants.
**RECOMMENDED FOR AGES 6-12.
Come early to enjoy lots of FREE fun activities and furry friends in the lobby before the show!
ALLERGY WARNING: THERE WILL BE LIVE CATS AND DOGS IN THE LOBBY
Every person, regardless of age, must hold a valid ticket. This includes babies or "babes in arms" due to fire code and insurance policies.
ALL TICKETS:

$25 //
FAMILY 4-PACK: $80
Our IMPACT education series presentation of Dog Man: The Musical takes place Tue 11 February at noon.


This performance is part of the Little Buddies Series sponsored by Vansickle Pet Valu .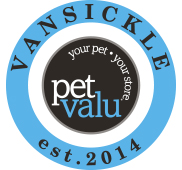 With the head of a dog and the body of a policeman, Dog Man loves to fight crime and chew on the furniture. But while trying his best to be a good boy, can he save the city from Flippy the cyborg fish and his army of Beasty Buildings?

Can he catch Petey, the world's most evil cat, who has cloned himself to exact revenge on the doggy do-gooder? And will George and Harold finish their show before lunchtime?? Find out in this epic musical adventure featuring the hilarity and heart of Dav Pilkey's beloved characters.

The show is written by Kevin Del Aguila and Brad Alexander, who collaborated on the Emmy-winning series Peg + Cat on PBS, TheaterWorksUSA's Click, Clack, Moo, and the upcoming Clifford The Big Red Dog on PBS and Amazon. Jen Wineman directs and choreographs.

Dog Man was an instant bestseller, appealing to kids and critics alike, and now has more than 23 million copies in print to date and translations available in more than 21 languages.